Cuyabeno Yasuni Combo Tour, 7-Days / 6-Nights
$1700 per person
Quito – Cuyabeno – Yasuni – Quito
Updated prices for 2024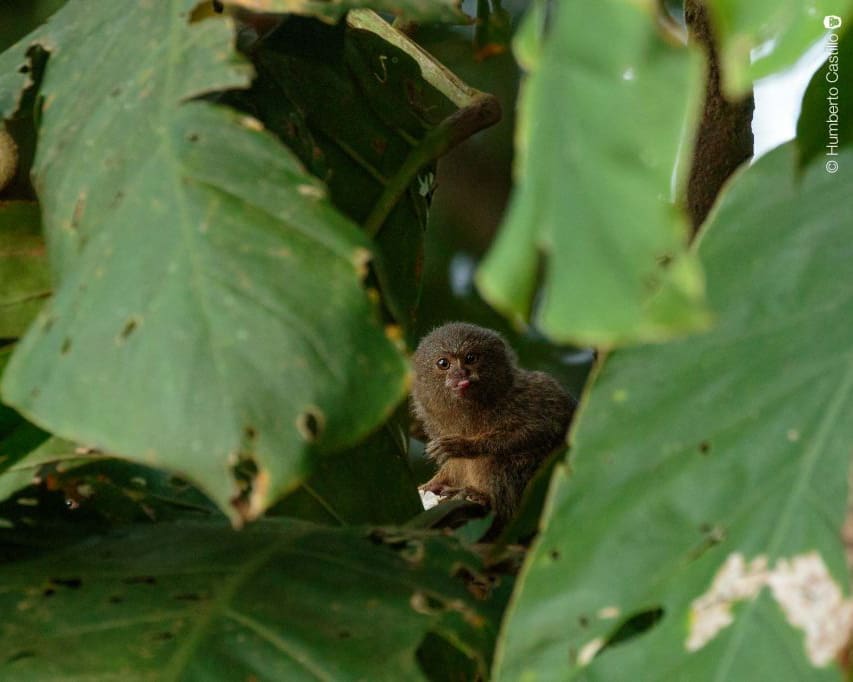 Day 1 – Experience the Rio Aguarico
Your day begins with an early morning flight from Quito to Francisco Orellana Airport in Coca. We will pick you up at the airport and depart for Tierras Orientales. After a light lunch, we begin our journey into the Cuyabeno Wildlife Reserve on a motorized canoe. Appreciate the spectacular views and wildlife sightings along the Rio Aguarico.
We will arrive at the lodge in the afternoon. You will have plenty of time to unpack and relax in the hammocks. Then, we will head out on the water for golden hour, a time of day when wildlife are more active. After admiring a gorgeous sunset reflected in the calm waters of the reserve, we will return to the lodge, maybe spotting caiman along the way. Lastly, our evening will include a night walk in the jungle and a delicious dinner prepared by our local staff.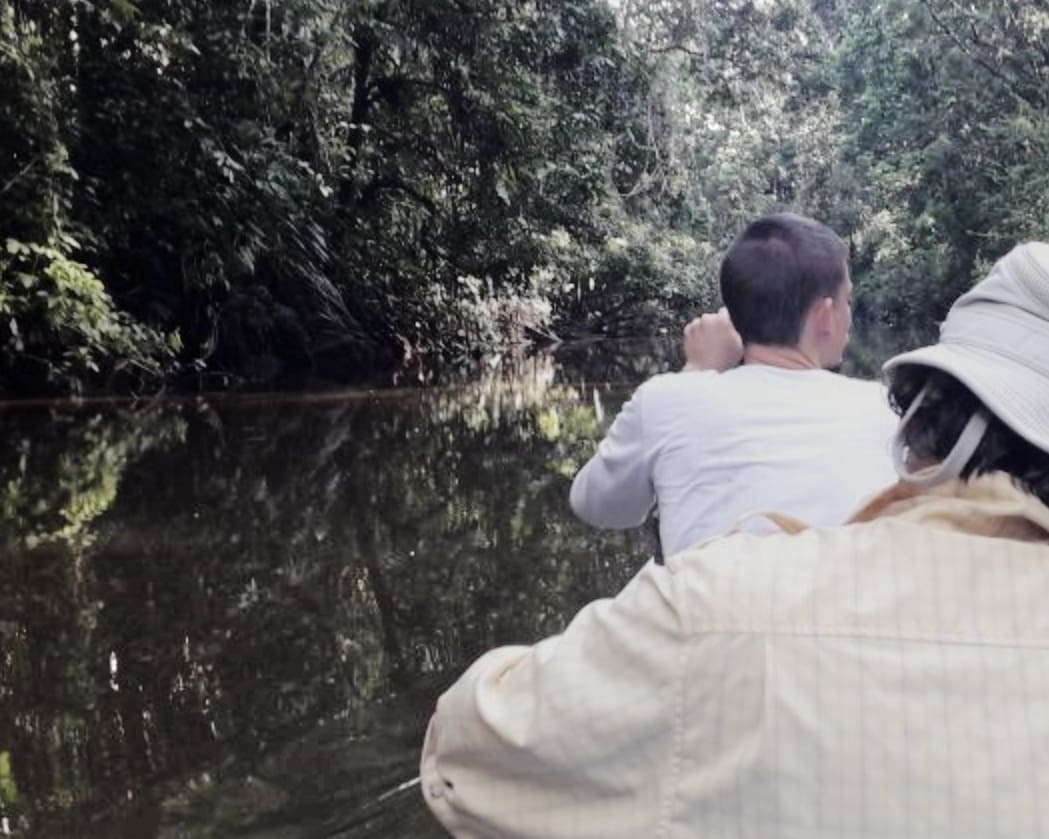 Day 2 – Immerse in Kichwa Culture
In the earliest morning hours, we will head out on the water to observe birds, monkeys, pink dolphins, anacondas, and other animals that are most active just after dawn. When the sun is higher in the sky, we will return to the lodge for a light breakfast.
In the afternoon, we will introduce Kichwa traditions by touring in a paddle canoe, fishing for piranha, and learning about traditional medicines. This amazing day of adventures will culminate in a farewell dinner highlighting Kichwa culinary traditions.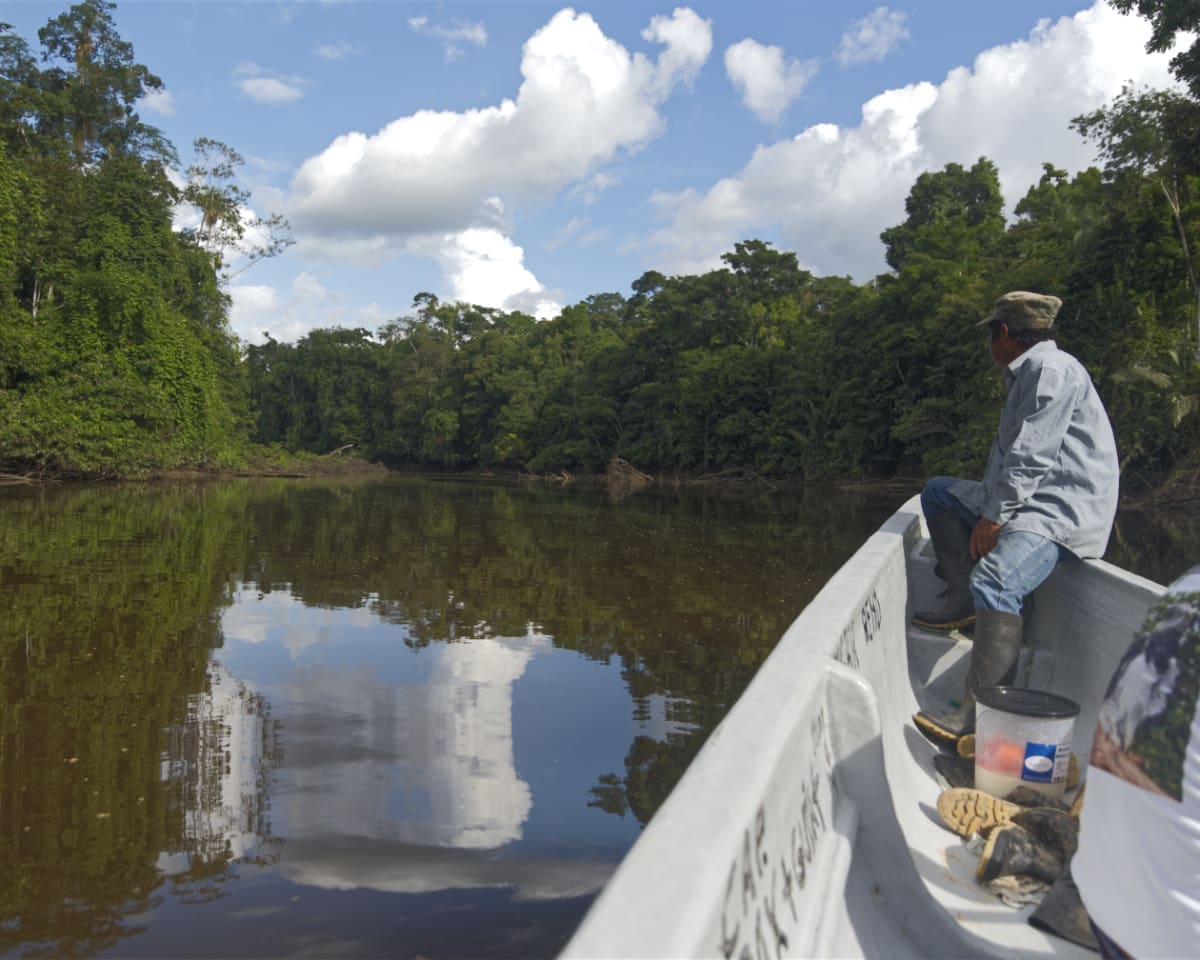 Day 3 – Visit the Cofán of Zabalo River
Immediately after our breakfast, we head downriver on the Rio Aguarico to visit our neighbors, the Cofán of Zabalo River. We will tour their territory and learn about their sustainability projects. While visiting, we will be offered the opportunity to buy artisan goods made by Cofán women.
After lunch, we will walk along trails to learn and cross the Zabalo River where we will observe local wildlife. Depending on the season, we might see monkeys, river otters, and caimans. We always get to see many types of birds!
We will return to the Kichwa Lodge in the evening and enjoy dinner.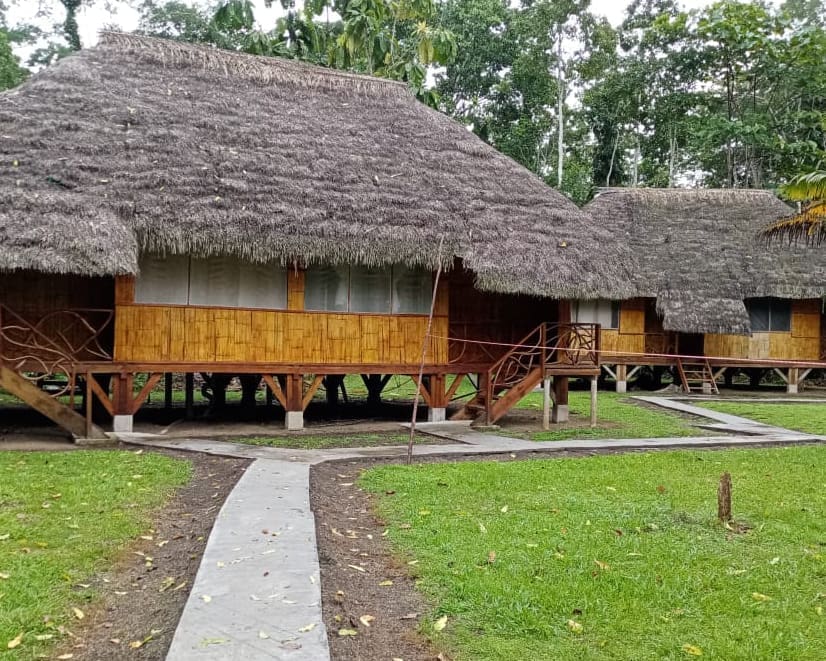 Day 4 – Hello, Kichwa Community of Pilche! 
We have a busy day of travel ahead of us as we depart our wonderful home in the Cuyabeno to begin our journey to the Yasuni National Park.
To begin, we will depart early by motorized canoe, repeating our journey back to Tierras Orientales then boarding a van or bus to Puerto Providencia.
At this point, accompanied by your Kichwa Lodge guide, we will transfer to dugout canoes and follow the Napo River downstream. Our destination: the Kichwa Community of Pilche, our hosts for the next few days. After a day of sitting in canoes, you will welcome the opportunity to stretch your legs. We will head out on a night hike to observe insects, spiders, frogs, snakes, and other critters.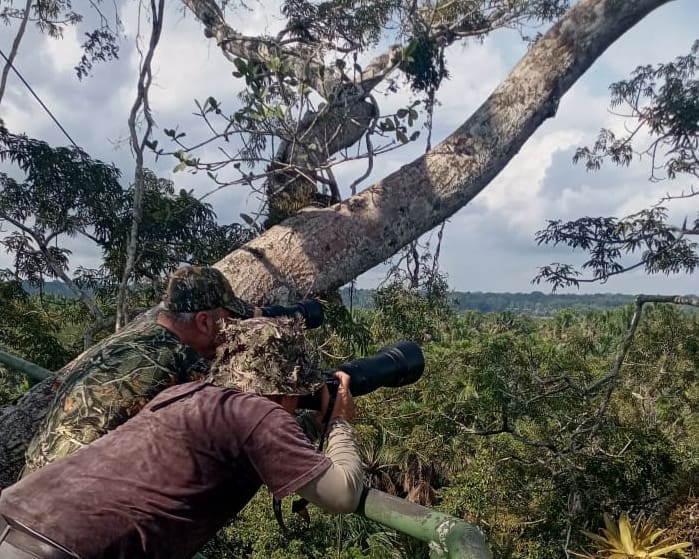 Day 5 – Wildlife Observation Tower
On our second day with the Kichwa Community of Pilche, we will hike into the Yasuni National Park and compare the differences with the jungle forests of the Cuyabeno Wildlife Reserve.
Best yet, we will climb an observation tower with direct views into and above the tree canopy, helping us to see flora and fauna difficult to observe from ground level. Hopefully, this will include many species of monkeys, colorful birds, wild orchids, and more.
Our day will also include a visit to the Parrot Clay Lick where parrots and macaws flock to eat the minerals necessary to their diet.
Late in the day, we will head out on the water to enjoy golden hour from the river. After a glorious sunset, we hope the Milky Way will light our way back to the lodge.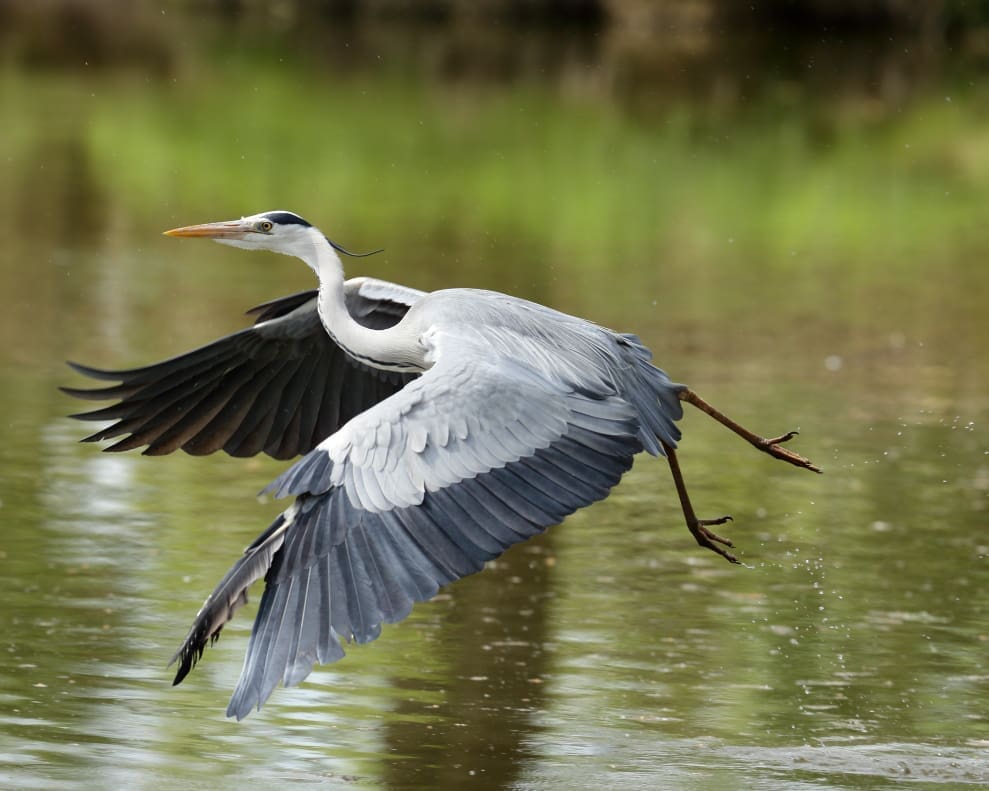 Day 6 – Hiking and Canoeing Mandicocha
We will hike through the jungles, making observations along the way, to Mandicocha, a lake which attracts many different species of birds including a few Amazon favorites like Cocoi Heron, Turquoise Tanager, American Pygmy Kingfisher, and more.
We will spend our farewell evening on a last hike to see those night animals and insects that escaped our view the first night out.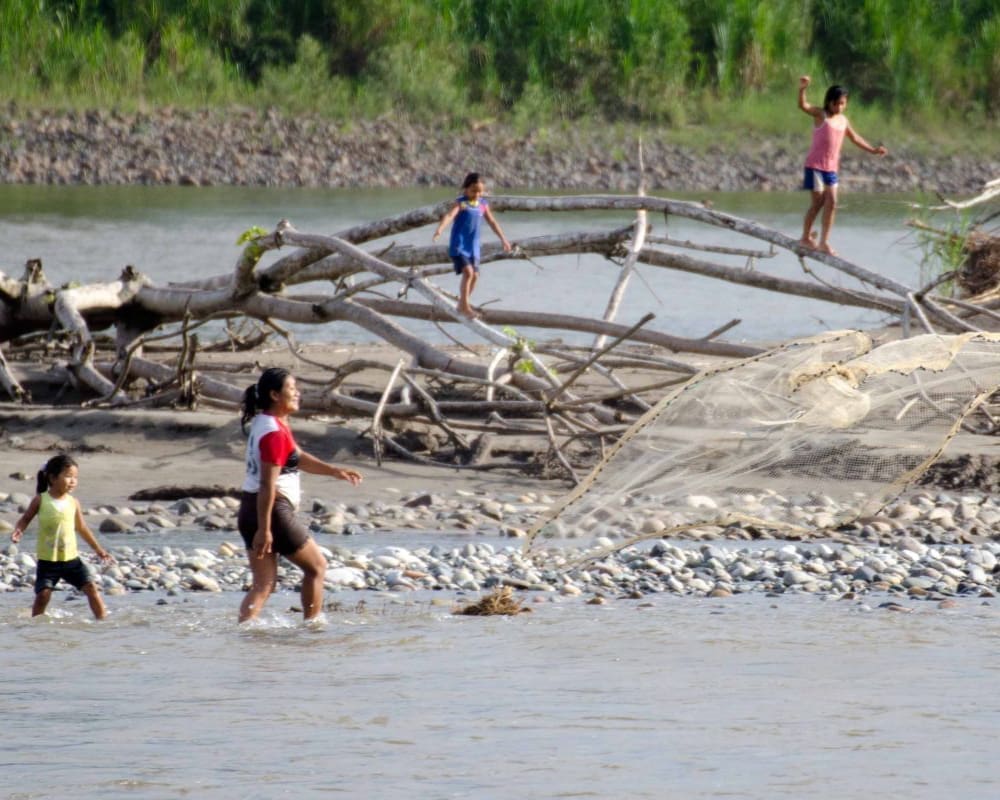 Day 7 – Farewell to the Yasuni
On our final morning, we will take advantage of a final dawn chorus and meet the early morning birds and animals with a short hike.
After breakfast, we first head to Puerto Providencia by boat, observing the morning rituals of birds, animals, and even people. Then, onto the Fernando Orellana Airport in Coca by car or van for your return flight to Quito.
If you would like to add additional days to this tour, review our longer Cuyabeno tours (4-day, 5-day, & 7-day) and request a Yasuni add-on!
This Itinerary Includes
Pick up at the Quito International Airport the day before this trip begins (please inform of us of your flight number and arrival time upon booking)
One night of lodging in Quito at Hostel Alpachaca BEFORE the official first day of this itinerary.
Pick up at the Hostel Alpachaca and transport to the Quito Airport for your flight to Coca; further assistance at the airport.
Flight to and from Quito to Coca
Land and river transport from/to Francisco Orellana International Airport in Coca to our lodge.
Tour Guide who speaks English, Spanish, and Kichwa (if you require another language, we can hire another guide at additional cost)
On the Cuyabeno-Yasuni Combo Tour a local, indigenous guide who knows the flora and fauna of their region will join your group.
Lodging & Meals, including purified water and hot beverages
Rain ponchos and rubber boots for your stay.
Not Included
Professional Birding Guide (available at additional cost)
Tips for guides, drivers, and staff
Alcholic beverages
Travel insurance
Suggested Items to Pack
Headlamp or flashlight, waterproof 10x42 binoculars, lightweight clothing, long pants (not shorts), sunscreen, sunglasses, mosquito repellant with Deet, your personal medications, and US currency in small bills or coins.
Payment for Tours
Western Union or International Bank Transfer:
We will send banking information after confirming the dates for your reservation.
Specialized Guides
Naturalist Guide who speaks French or German: $110 per day
Specialized Birdwatching Guide, available with advanced notice in English, French, or German: $130 per day
Reservation Policy
Reservations must be made with 3 months advance notice; last minute reservations will be charged an additional fee.
This itinerary is priced per person. However, a minimum of two people are required to make a reservation. If you are a single person wanting to schedule this trip, the single person upgrade is the equivalent of 30% above the advertised price. 
Children under 5 years of age stay free in the same cabin as their parents. However, we will charge for a roundtrip ticket to-from Quito-Coca. Children 5 years and older pay full price.
We can arrange small group tours for 6-12 people at a time. Contact us about pricing.
Entrance to the Kichwa Lodge is possible every day of the week except for Sundays.
Reservation Request for A Unique Cuyabeno Yasuni Combo
Would you like to make a reservation? Please fill out this form. If this is an urgent request, please contact us directly via WhatsApp at +593 96 073 6216.
Your Title Goes Here
Your content goes here. Edit or remove this text inline or in the module Content settings. You can also style every aspect of this content in the module Design settings and even apply custom CSS to this text in the module Advanced settings.