Kichwa Touring Pvt. ltda & Kichwa lodge, is a community led poject with its headquarters is located in the heart of the Cuyabeno Fauna Reserve on the Aguarico river , in the Canton – Cuyabeno – Sucumbios – Ecuador.
The Kichwa Touring Pvt was created in March 2019 and is headed by Edgar Noteno, a young indigenous members of the Kichwa culture of the Amazon basin, where he was born and raised.
When Edgar was 12 years old ,he got his first tastes for tourism when he started to work as a kitchen assistant, in local lodge. Over time, he worked his way a waiter and, then, a motorized canoe operator. Recently he has started to learn English, in an effort to become a local bilingual guide.
During his time working for lodges, learning English and guiding, Edgar has said ¨Over the last few years of working in tourism, I have met many national and international people who I have become very close to. We've organized trips and had wonderfull experiences together".
I love working with and getting to know people and, of course, I love nature, which is why I decided to invest my time in tourism and learning English ….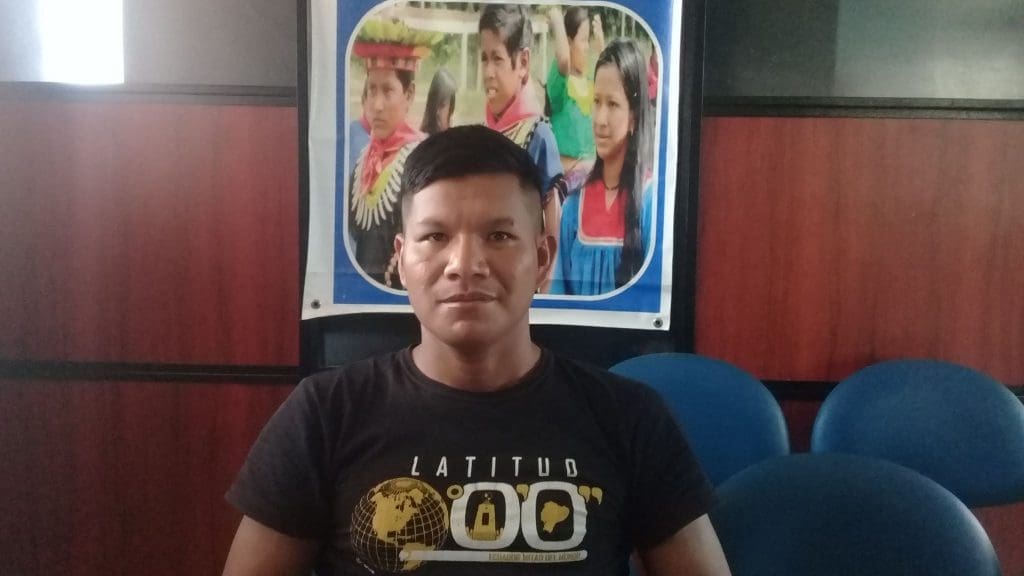 I was born in the middle of the jungle February 12-1991 my childhood was very hard, in this place we had a small school and a teacher. Our path was very muddy, I didn't wear shoes, everything was barefoot. The winter was complicated because the rivers overflowed, we often got our notebooks wet because we carried them by hand, we didn't have backpacks, but it was unbearable. We tried to grow corn and coffee, but the fatal overflowing of the rivers caused most of the crops to die. With luck we knew how to take the product and the traders took it at very low prices. This being very hard day by day I grew because now I am behind a laptop writing my reality in the jungle, I undertook this to help my people, the children of my community to give them the opportunity that I did not have to give it to them, Example the University.
Hello, I am Sisa (Flower in kichwa) I invite you to know more about
our culture with unforgettable experiences.
I was born on the 4th of March 1992 I grew up with my mother, I didn't know my father because when I was a little girl my father left us, he went to heaven because he had an illness. My mother says that I was so young that I was in her arms. Without the head of the household we had to grow up in the jungle. I support this initiative to work very hard to help many girls in my community.
We are waiting for you!
I am Bercelino, community leader, specialist in ancestral medicine (Shaman Kichwa) Born and raised in the middle of the jungle, I invite you to our ancestral community.
I was born and raised in this jungle, I studied Shamanism for many years. My parents tell me that when I was just a new born child my grandparents chose me to be the next shaman of the Kichwa culture, protector of the whole community, after many years of learning, today I am alone, my grandfather and my parents are no longer alive. I protect the whole community and people who arrive sick from neighbouring communities, I don't charge anyone a penny, my grandparents told me not to do it, if I wanted to have money I had to work on the farm. I follow that advice until the last days of my existence, I am the only shaman of this generation who does not charge anyone for a service. I have NO one teaching Shamanism because I see that they want to do business with this learning, that is why I will take it to my grave. Today is the opportunity to meet me and hear more of my advice.
I support this great Project