COFAN COMMUNITY 4DAYS/ 3NIGHTS $500 PER PERSON
NFO@KICHWALODGE.COM / WEB SITE
www.kichwalodge.com /Dirección PLAYAS DE
CUYABENO / OFICINA CENTRAL /Malecón 1 de Mayo /
TELF (593 996655242/ RESERVA YA ¡!
FAUNA CUYABENO
4 nights/ 5 days
10:10 am Arrival at Puerto Francisco de Orellana(Coca) Airport
Our team will pick you up in our private bus.
12:30 pm Arrival at the port of embarkation, here we will take
our private boat and navigate the majestic Aguarico River for
14:20 pm Arrival to our Amazon Kichwa Lodge, all our team
will welcome you.
While we relax in the hammocks and our crew will show you
to your room.
18:30 pm We get ready for a night walk, we will be able to
observe many insects, snakes and tree frogs.
20:00 pm Dinner, after this exquisite dinner, our guide will
inform you about the next day's activities.
Day 02
06:00 am Very early in the morning we start our first day of
canoeing, it is preferable to leave at that time to observe
birds, monkeys, parrots, animals.
08:00am Healthy breakfast.
10:00 am Departure to explore mother nature that has
prepared us for this outing in this unique and remote place.
13:30 pm Lunch.
16:00pm We will take paddle canoes and go out to explore
the river, sailing very close to anacondas and caimans. we will
swim a little in the river.
20:00 pm Dinner
Day 03
08.:00 am Breakfast
09:00 am Departure of full day, this day we will visit the Cofan
community of Sábalo and we will learn a little about this
ancestral culture, their language, clothing and their way of
life.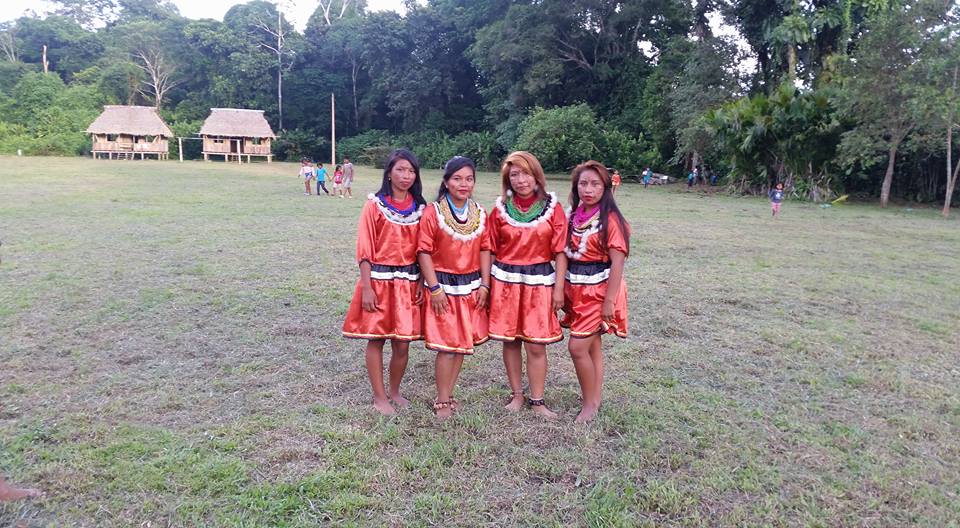 We will learn about the responsible management of the species under maximum protection, they are working on the conservation of the river turtle.(Podocnemis unifilis y P. expansa)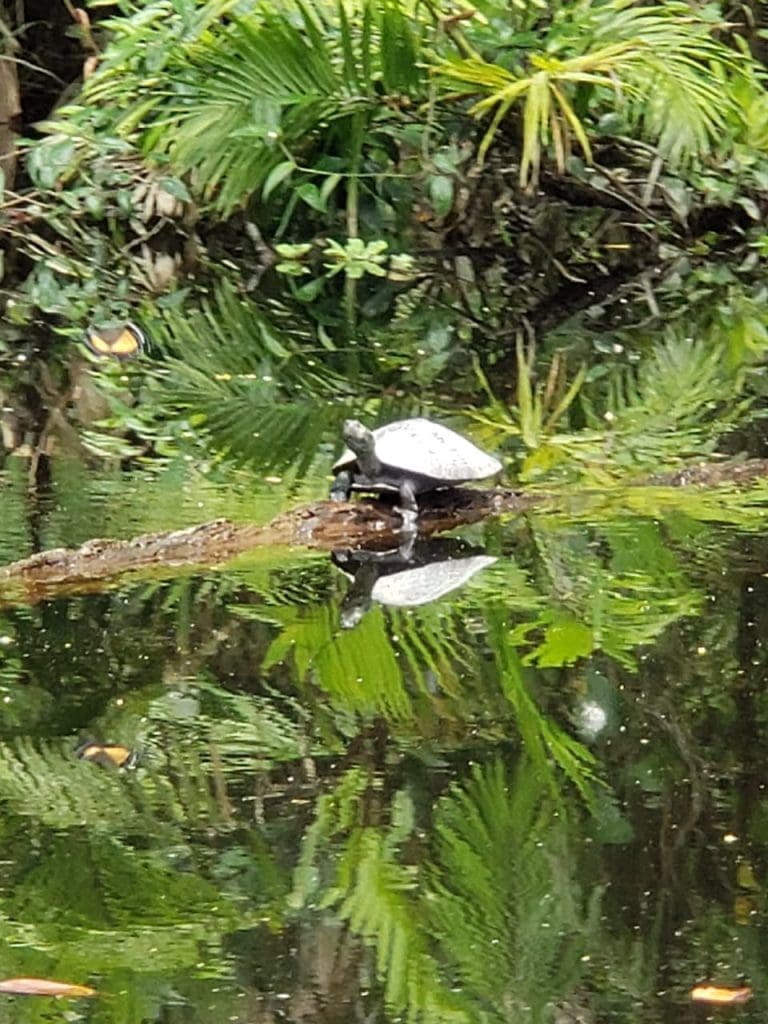 We will sail for a couple of minutes on the river called Zabalo, we have discovered this river that has little visit of people and there are many animals. Especially the giant otter. (Pteronura brasiliensis) yellow macaws and scarlet macaws. you can see 100%
We will take a short walk with local guides of this We will
return at night observing many snakes and caimans.
20:00pm Dinner.
Day 04
08:00 Breakfast
10:00am We will visit the Cuyabeno river and its attractions,
observe pink dolphins, climb a bird tower, and on the way
back we will try to catch piranhas from the Amazon.
20:00pm Great dinner of our Kichwa culture of the Amazon.
(Maytos; typical dishes very popular in our table).
Day 05
08:00am Breakfast
09:20 am Return to Coca or Shushufindi.
Includes
Lodging, Food, Bilingual Guide, Purified water, Boiled water for the whole day, Coffee, Chocolate, Tea, Water poncho, Rubber boots, Land and river transport from/to Shushusfindi or Coca.
Not Included
Airplane and Bus ticket Quito / Coca / Quito, Visit to the cultural centre, value $20 per person, Climbing an observation tower approximately 35 meters high value $6 per person.
Bring by hand.
Sunglasses, sunscreen, swimwear, binoculars, camera.
never forget the yellow fever vaccine.