Help us to reactivate the economy of the Kichwa families in our community.
Kichwa Lodge is called our lodge because we belong to this millenary culture with its own identity and raises, we founded this company to provide services to world travelers offering them trips within our Ecuador, especially the Amazon.
We saw the need to create jobs for our companions and keep them in our community, we hear a lot of news about oil exploitation and every day closer, people see it as an opportunity to work, the needs are very great, just that our forests are being bulnerable, culture etc ….
LODGE
Accommodations at Kichwa Lodge combine the highest traveler comfort with the preservation of the environment and the rainforest habitat. All of our cabins, with high thatched roofs and shaded hammocks, are built with traditional materials and local architecture which subtly blend into the lush surroundings. The cabins, which include singles, doubles, three family cabins and (on request) triple accommodations, offer spacious en-suite bathrooms and walk-in showers. Some even feature floor-to-ceiling windows for an immersive experience. All cabins are insect-proofed and contain comfortable beds.
FLAVORS OF KICHWA LODGE
OFFERING EXCELLENT FOOD IN THE JUNGLE
Buffet breakfasts and lunches mix international cuisine with traditional Ecuadorian and local dishes. There are light and healthy options, as well as substantial pasta and meat dishes.

At Kichwa Lodge we have an international chef to help us with your healthy food.
Vegetarians are more than welcome, and our chef will be happy to cater to any special needs that may arise.
WILDLIFE
Around the Kichwa Lodge, species diversity is extraordinarily high. Monkeys are seen quite frequently, but how many of the 9 species found here will cross your path?
They range in size from the tiny half-pound pygmy marmoset to the cacophonous 17-pound red howler monkey. Nocturnal monkeys huddle in groups as small as two, while squirrel monkeys can travel in groups of more than 150. In addition to monkeys, there may be as many as 60 other species of mammals (not including up to 50 species of bats). With eyes wide open you may spot an anteater, a three-toed sloth or even an ocelot as it infiltrates its natural habitat. A variety of lizards and snakes can also be found along our trails, if you move quietly and stay alert. Many of our excursions have seen different boas, vine snakes and even the giant anaconda. There are also some venomous snakes, but not to worry: they try to stay away from people and have never bitten anyone here. Frogs, on the other hand, are much more common, from googly-eyed tree frogs and camouflaged leaf frogs to tiny, colorful poison dart frogs. So be careful, both day and night.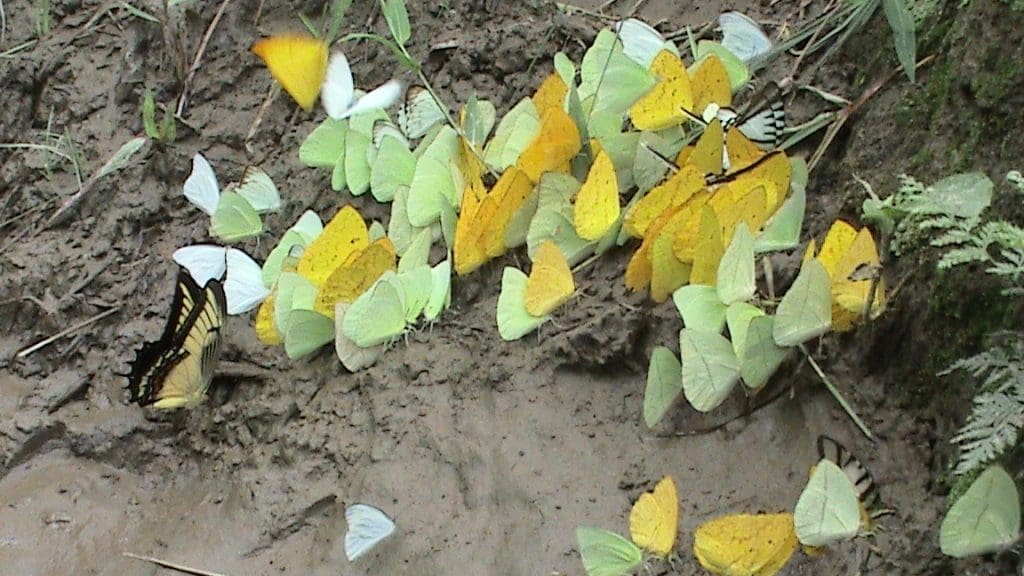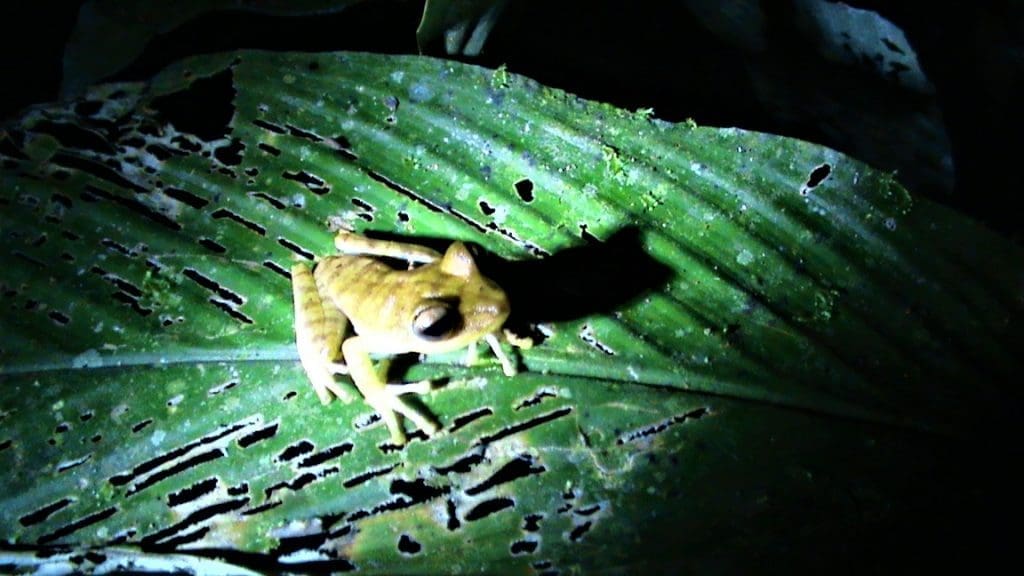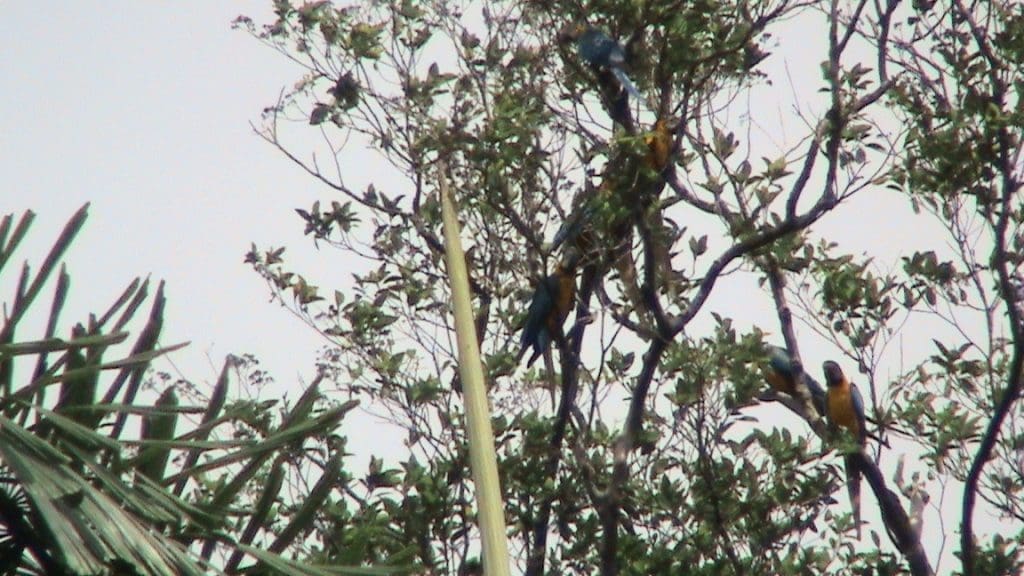 CONSERVATION AND OUR ORGANIZATION
Since its founding in 2019, Kichwa Lodge has demonstrated that it is possible to maintain a healthy balance between economic development, rainforest conservation, local human advancement and respect for local culture. We pride ourselves in maintaining this social and ecological responsibility, which is the basis of true Ecotourism.
In 2019 we started a collaboration with the Private University of the Americas.
"UDLA" University Andina Simón Bolívar and FEPTCE Federacion Plurinacional de Turismo Comunitario del Ecuador.

Continuous training in network management, information, and sales. etc.
Kichwa Lodge is an Ecuadorian company that generates employment for more than 90 families that are part of our team.
All Lodge employees come from the local community (the few exceptions being the chef), which makes Kichwa Lodge the largest employer in the tourism sector in the Amazon region of Ecuador.Becoming the first local 100% Kichwa Amazonian company. This not only brings direct economic benefits, but also provides them with a practical alternative to harmful activities such as logging and oil exploration. In addition, having employees work as Native and Bilingual guides offers them the opportunity to share their ancestral knowledge with others, as well as an incentive to continue passing it on to their children in a changing world. Since 2019, in and around Kichwa Lodge the animals are so abundant and have no fear of humans: the land is protected by our community with strict rules. As is appropriate for a Lodge that thrives on environmental conservation, Kichwa Lodge strives to make its practices as eco-friendly as possible, issuing guests reusable water bottles and separating their waste, sending it back to the city where they have the necessary equipment, We have been doing this effort for 7 years now, all waste in our community is recycled and sent to the Tarapoa incinerators, our community is doing a local #ZeroPlastic campaign, our rivers can no longer support it, through our efforts we give a bonus as a salary to a person who works every day.
SERVICES
We have started to install our most ecological electrical system in the entire Cuyabeno National Park, being the first lodge to obtain sustainable electrical energy 100% from sunlight "Solar Panels". Renewable energy has always been one of our priorities.
Today you will have electricity 24 hours a day.
In Kichwa Lodge we do laundry for our guests, in agreement with the women of the community we offer this service that is included in our packages, with all the care, we use biodegradable detergents.
Clean and disinfected rubber boots and rain ponchos are available to all our guests at the Lodge, free of charge.
Boots are sized up to size 44, if you wear larger sizes we recommend you bring them with you.
SUPPORT TO LOCAL COMMUNITY
We help with river transportation to people in the community when they are in emergency or when they want to go out to the city to go to college.