We inform our readers and followers this years we are movingnto a new location, we are going deeper into the depthsn of our Amazonia, here you will find much more wildlife, birds among others, giant otters. it is a privileged place and appreciated by the people who already visited.
We are waiting for you in our new Lodge !!!
The Kichwa Community "Playas de Cuyabeno" welcomes you to their eco lodge, located in the heart of the Natural Reserve. Two and a half hours on the majestic Aguarico River by boat. In the middle of the Amazon rainforest, it is an unforgettable experience.
The lodge is fully serviced and managed in an eco-sustainable way. We are located three hours from Lake Cuyabeno, the region's tourism base.
Our lodge is unique in the area, all our departures are made from Shushufindi and the airport of Puerto Francisco de Orellana (Coca). We offer personalized packages within the National Park and make your adventures unforgettable with specialized bilingual community guides. We are a project led by the whole community, for the first time in forty years since the creation of Cuyabeno National Park, the community benefits directly by sharing equally in the benefits they obtain. In this way we will help other neighbouring communities to work in an organised way with sustainable tourism activity. Would you like to support our community with this initiative?
Help us to reactivate our family economy in our community we need it … sure we will not disappoint you visit us.
WE ARE WAITING FOR YOU TO ENJOY THE TROPICAL FOREST!
https://www.youtube.com/watch?v=u3yhOUZJu8M
RECOMENDACIÓN
We recommend to all our travellers the routes to take:
If you come by plane the maximum arrival time is 10:10 a.m. at the airport of Puerto Francisco de Orellana (Coca City).
Take the airlines we recommend, it is for your schedule.
Latam or Aeroregional
If you come by bus from Quito, it is preferable to travel during the night with the transport company private Maximum departure time is 11:00 p.m. directly to Shushufindi. Approx. 7 to 8 hours bus ride.
Only with an additional cost of 88 usd per person we will pick you up from your hotel and transfer to Kichwa Lodge , but if you want pick up services from the international airport , we also do it.
We offer trips in Ecuador, Mindo, CityTour in the capital, Middle of the world, Cotopaxi and at the end Cuyabeno Amazonia, all this with us.
quote your trip.
A guide will pick you up at the bus station at 06:00 a.m. and drop you off at a restaurant and our bus will pick you up at 07:30 a.m.
Before booking your flight ticket please write to us. Our team will contact you.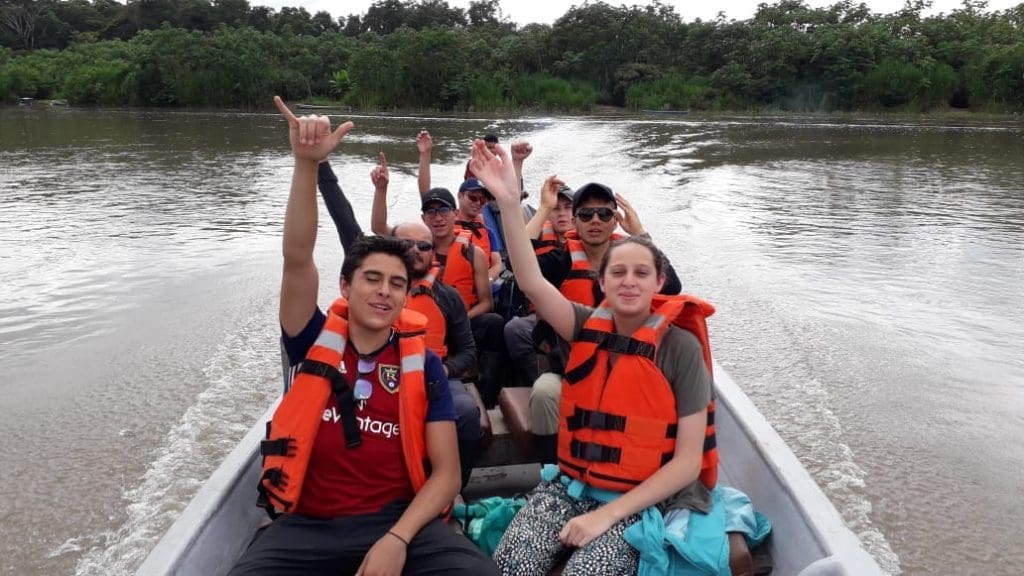 Day 1:
07:30 am: Depart Shushufind by bus or van to Eastern Lands.
12:00 pm: Lunch.
1:00 pm: Motorized canoe ride on the Aguarico River.
4:00 pm: Arrival at Cuyabeno Kichwa Lodge for a short rest in the hammocks.
7:00 pm: Night walk through the jungle.
8:00 pm: Dinner at the lodge with a few words of welcome from our guide.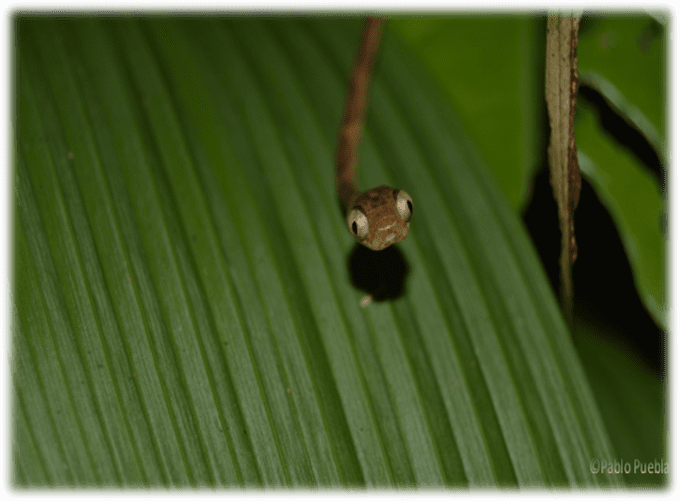 Day 2:
6:00 am: Canoe ride to observe birds, monkeys, pink dolphins we may see, jaguars and anacondas.
8:00 am: Breakfast.
Breakfast time, Catering Kichwa
10:00 am: Jungle walk to learn about the survival strategies and medicinal plants of our Kichwa ancestors.
1:00 pm: Lunch.
4:00 pm: Visit to the Kichwa bird watching tower.
With luck, we will see the famous Harpy Eagle!
8:00 pm: Dinner.
Expedition to the forest (.Casa de Juan Jorge).
Day 3:
6:00 am: Canoe ride down river to observe parrots.
8:00 am: Breakfast.
10:00 am: Visit to the Kichwa Balata Yaku cultural centre for demonstrations of ancestral hunting tools, an ethnobotanical garden, traditional dances, music and legends, and rituals with the community shaman, as well as food and drinks. Kichwa Rescue Cultural Centre
7:00 pm: Return to the lodge to observe Caiman.
8:00 pm: Dinner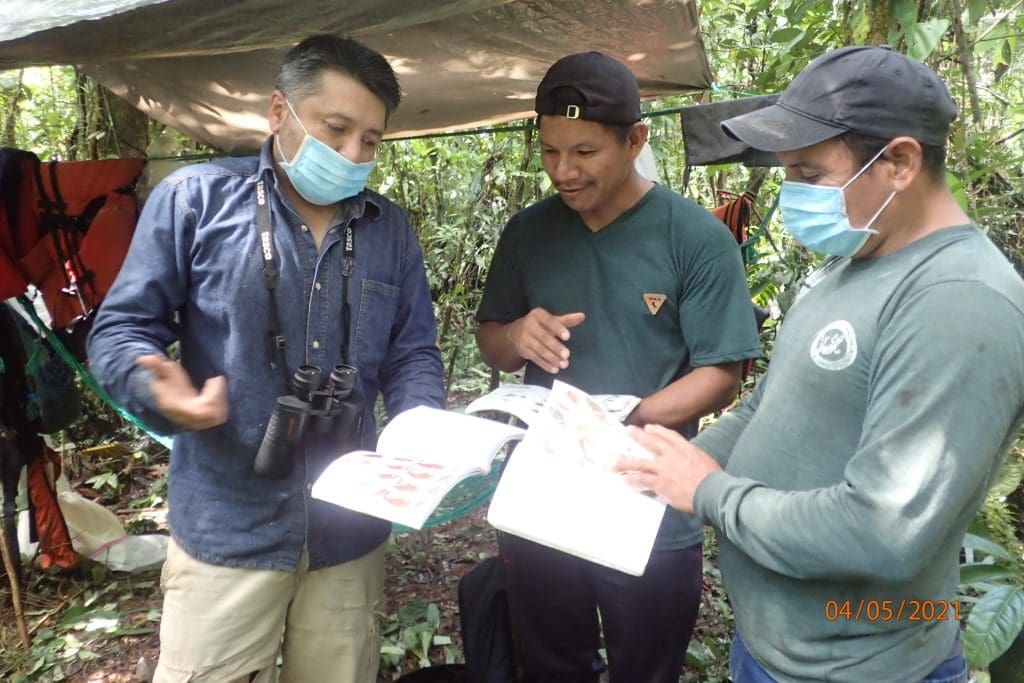 Day 4:
8:00 am: Breakfast
Navigation on the Cuyabeno and Aguarico rivers.
9:00 am: Return to Shushufindi.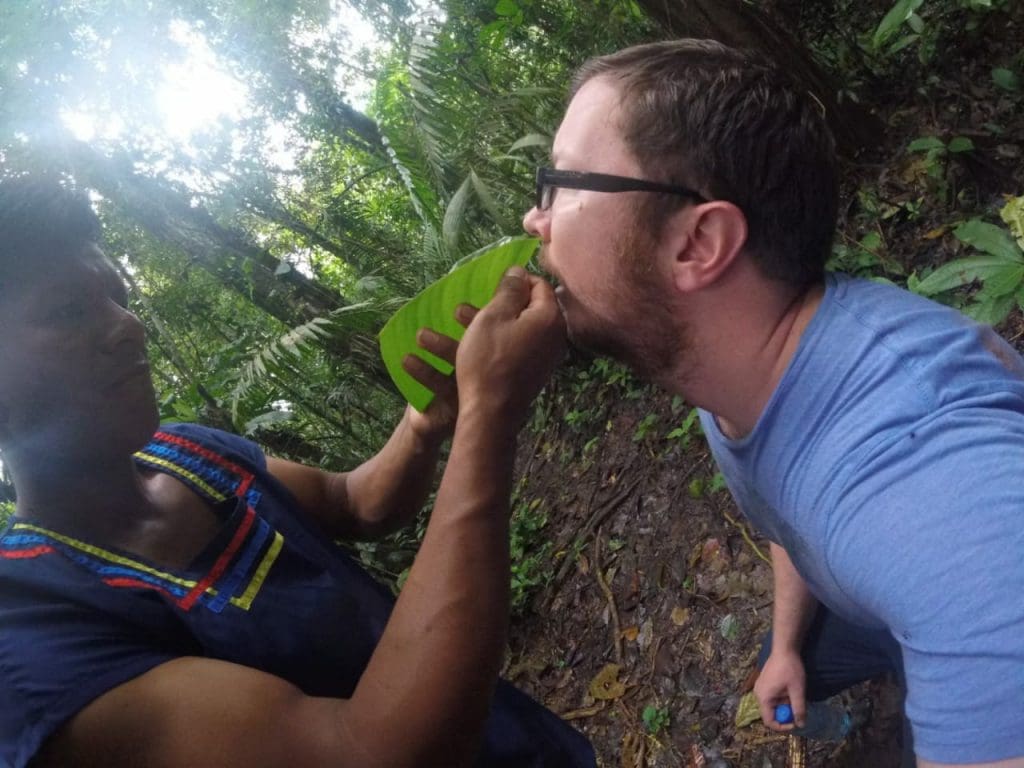 Includes
Lodging, Food, Bilingual Guide, Purified water, Boiled water for the whole day, Coffee, Chocolate, Tea, Water poncho, Rubber boots, Land and river transport from/to Shushusfindi or Coca.

Not Included
Airplane and Bus ticket Quito / Coca / Quito, Visit to the cultural centre, value $20 per person, Climbing an observation tower approximately 35 meters high value $6 per person.
Trae una mano.
Gafas de sol, protector solar, trajes de baño, binoculares, cámara.
nunca olvide la vacuna contra la fiebre amarilla.
Cuyabeno Kichwa Lodge: administrador de la página de empresa | Linkedin (2) Cuyabeno Kichwa Lodge | Facebook
Ally shamuska!
Ñukanchik ayllu llakta Playas de Cuyabeno, shamuychi rimauchik kankunata, ñukanchik sumak huasipi charingaraunchik.